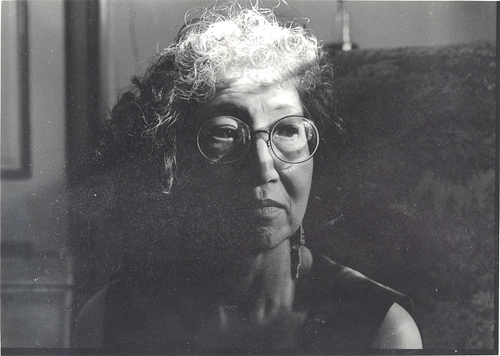 Chisato


Nishioka Watanabe

When I first came to Stockton in the early 1970s, I was just out of U.C. Davis Art Program with an M.A. I thought a city with a university and a city college would have a vibrant art scene with some challenges. Chisato [Watanabe] was the only person with the mind of an artist and she was just starting out at the local city college. She had life experience few others had and processed that information in a way of vision and intellectual strength.

Chisato and [her husband] Gunji raised two sons and sent them off to college. She spent decades with Gunji developing a photo business. Gunji was always the supportive husband. Their sons Bruce and Craig have had stellar careers in their fields. Chisato wanted to work in art, went to school, and earned an MFA from Sacramento State University. During that time and after, she was repeatedly asked to speak to women's groups about how she was able to do that. She was irked that these local groups couldn't figure out that you just do it and no permission is needed! In those days, as now, there were various prejudices, specifically racial and gender types. She was not oblivious to them but she was above it all. That made her more impressive in the local art world, as did her invitation to be an artist in residence for the Philippines Government. She was disregarded by the art faculties in Stockton's colleges yet none of them achieved the success nationally or internationally as she had.

One exception was Larry Walker, Art Department Chair at the University of the Pacific, eventually the Chair of the Art department at the University of Georgia. Chisato helped take care of Larry Walker's youngest child and taught her drawing. Kara Walker also became an international artist, a recipient of the MacArthur Grant, and more. Chisato could have settled to be a big fish in a small pond of Stockton, but looking back, it was never going to happen. Her talent and work ethic surpassed her beginnings and the people/culture that tried to corral her. Knowing her was one of the blessings of my life.