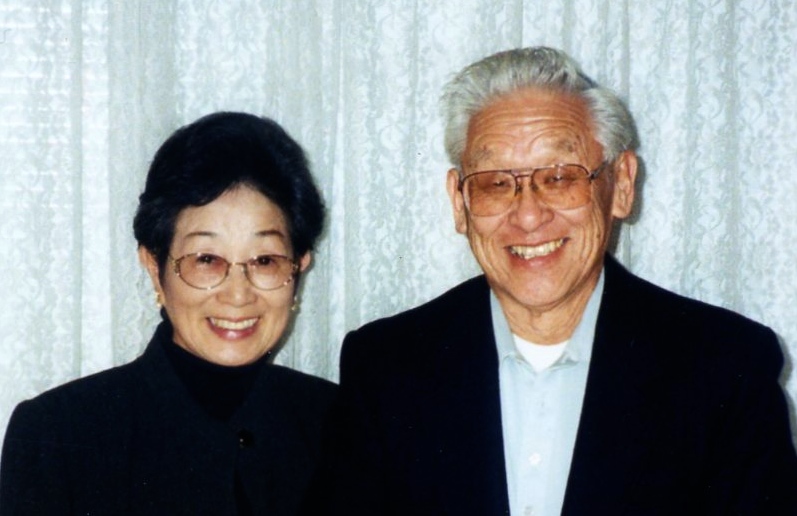 Camp Name:
Poston
Military Service:
Yes
Location during WWII, if not in a camp:
United States
Dick Kiminori


Nozawa

This is my tribute to my father, Dick Kiminori Nozawa, who was born in San Francisco, CA (February 5, 1929 – November 12, 2002) to Yosaburo and Sachiko Nozawa. As I have gotten older, I realize how much my dad made an great impact on me. He taught me forgiveness and to appreciate our freedom in the U.S.

My dad was the second child and first son of my grandparents. My grandparents had a total of seven children, six born in San Francisco (Jeri Yoshiko; Eddie Yasunori; Ann Masumi/Elizabeth Kaoru; Cheri Hideko) and the youngest born after the war in Los Angeles (S. Yaeko). My grandfather had a restaurant in San Francisco and lost it after December 7, 1941. My grandfather's restaurant served American food. I was told that after December 7, 1941, white men came into his restaurant demanding who the owner was and my grandfather came out of the kitchen yelling in Chinese. (I didn't know he knew Chinese.) The men left but that didn't save his restaurant later. The government took it. My grandfather knew people in Visalia and decided to move the family there because the government was going to only evacuate families on the coast. Eventually, that was changed. Then, the FBI came and took my grandfather away because he was a Kendo instructor. (He continued to teach Kendo after the war and achieved ninth dan.)

I don't know how long it was before he was able to reunite with the family. So, my grandmother (pregnant with her sixth child) had to deal with moving her five children to Poston, AZ camp. My dad said that my grandparents always stressed the importance of being an American even though they couldn't get U.S. Citizenship. They even ate more American food than Japanese food. (I don't know how much of that was true.) My dad always told me positive and good stories about camp life like whipping rattlesnakes so the heads would pop off or walking off the camp to swim in the Colorado River nearby. (Cool, right?) He made camp life enjoyable. He never told me about the constant sand always seeping in their living quarters or how they had to make cardboard walls in the toilet area or if anyone was miserable. He said the guards were around for a year and they all left. (Maybe not all but they were less guarded, I guess.) He always put a positive spin on the camp life.

After the war, since my grandparents didn't have a home or business to go back to, they moved to Los Angeles and lived with other families in the basement of the old Nishi Hongwanji Temple on First Street. My dad graduated from Belmont High School and joined the Army during the Korean War (1947 to 1953). He wanted to join the Army during WWII but he was too young. He met my mother, Umeko "Chikako," in Tokyo, Japan and married but had to remarry because the U.S. Government didn't recognize their marriage. After six years of service, we all went on a ship to the U.S. and took a train down to live in Los Angeles.

My dad worked in produce and retired after 35 years. He and my mother took care of his four handsome grandsons and they got to hear his many stories as we did. My dad always wanted us to remember who we are and be proud of being an American. Thank you, Dad, for being my dad and sharing your wisdom and memories.