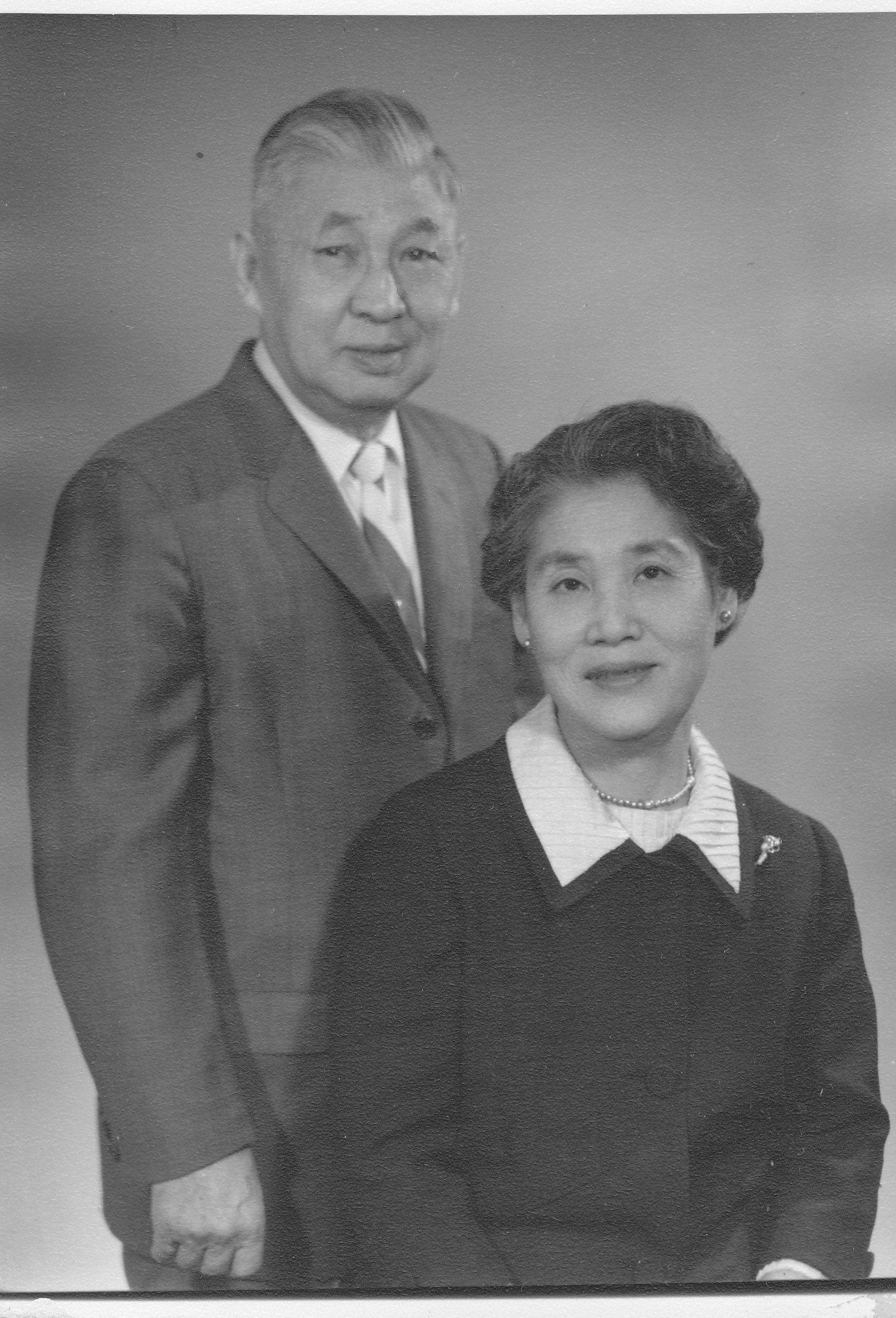 Camp Name:
Tule Lake
Block Number:
26, 18
Barracks Number:
5C, 5B
Ernest Masaichi & Tokiko


Yatsunami Kozuma

Ernest Masaichi Kozuma, born in Pepeeko, Territory of Hawaii, 9/1/1899 and Tokiko Yatsunami Kozuma, born in Tsuyazaki, Fukuoka, Japan, 3/13/1904, lived in Los Angeles and were parents of four children, Florence Emiko (Kasai) 13, Roger Tadashi 12, Kathleen Ayako (Hirata) 6, and Lillian Reiko 1, when they were evacuated to Poston AZ, on May 27, 1942. Their family number was 22915. They endured and persevered, always doing their best for each family member. That concern included care for elderly parents in Japan, influencing them to apply for repatriation to Japan at war's end and agreeing that Florence might remain in the U.S. with her Uncle in Hawaii. Fortunately, the International Red Cross notified Ernest that his parents died in 1943, freeing him of that obligation and the family left Tule Lake, CA, on May 10, 1945.

The family moved to Tod Park, UT, where Ernest found a job as account-clerk at the Tooele Munitions Depot, UT. On learning that the high school curriculum did not provide good college preparation, he refused the job and went by Greyhound bus to New York City, a city with a good educational system and free colleges. There he faced discrimination as he searched for work as an accountant. With a family to support, he swept floors, washed dishes, and bussed tables. When he learned of a fundraiser at Sydenham Hospital in Harlem, in 1946, he volunteered his time and accounting skills. This gift, at weeks end, became a job offer as staff accountant. It was a milestone day in the family's life! The family lived in a 2 bedroom, cold water flat, on the 5th floor of a walk-up at 338 E. 94th Street, with the bathtub in the kitchen and only the commode in a separate room. A certain sense of security and achievement was gained, when health insurance became a part of Ernest's benefits and when his salary rose to $100 a week. In 1947, Tokiko had a cancer operation, so they understood the importance of health insurance. Ernest took a few college math and Dale Carnegie courses and enjoyed calculating odds on horse races. Tokiko worked as a cleaning woman/childcare provider for several women in the afternoons. She became a proud U.S. citizen, at the first opportunity, on November 8, 1954!! Ernest was required by his parents to quit high school and earn a salary, probably aiding his parents return to Japan. He had good math skills and remembered his Latin lessons fondly. When Tokiko arrived from Japan, she enrolled in cooking, sewing, and English classes at the YWCA in Hilo. She also learned to play the piano. They both valued education as means to a better life.

After the disruption of Executive Order 9066, Ernest and Tokiko lived their lives sacrificially. Their primary goal, to educate their children, was achieved during their 22 years in New York City. By 1963, all four children had college degrees. Their personal sacrifices launched the lives of their children, who learned the joy of achievement, the strength of family love and sacrifice—placing the welfare of others before their own—and to practice self-discipline and patience. They did not expect or ask return on their sacrifices. They enjoyed fulfillment, gratitude, and joy for the remainder of their lives.

Tokiko made her 1st trip to Japan in 1959, thirty-nine years after her departure in 1920. Together, they traveled to Japan in 1967, Ernest for the first time. After their trip, they settled back in Los Angeles. Ernest died on November 1, 1969, and Tokiko, surviving him by 28 years, on August 3, 1997. During those 28 years, she was a student of Ikebana flower arrangement and taught other women to crochet sweaters and shawls at the Tokyo Towers Senior Center. The Kozuma family includes seven college graduate grandchildren, most with graduate degrees and eleven great-grandchildren—the eldest, a college graduate and law student. It is a living legacy.