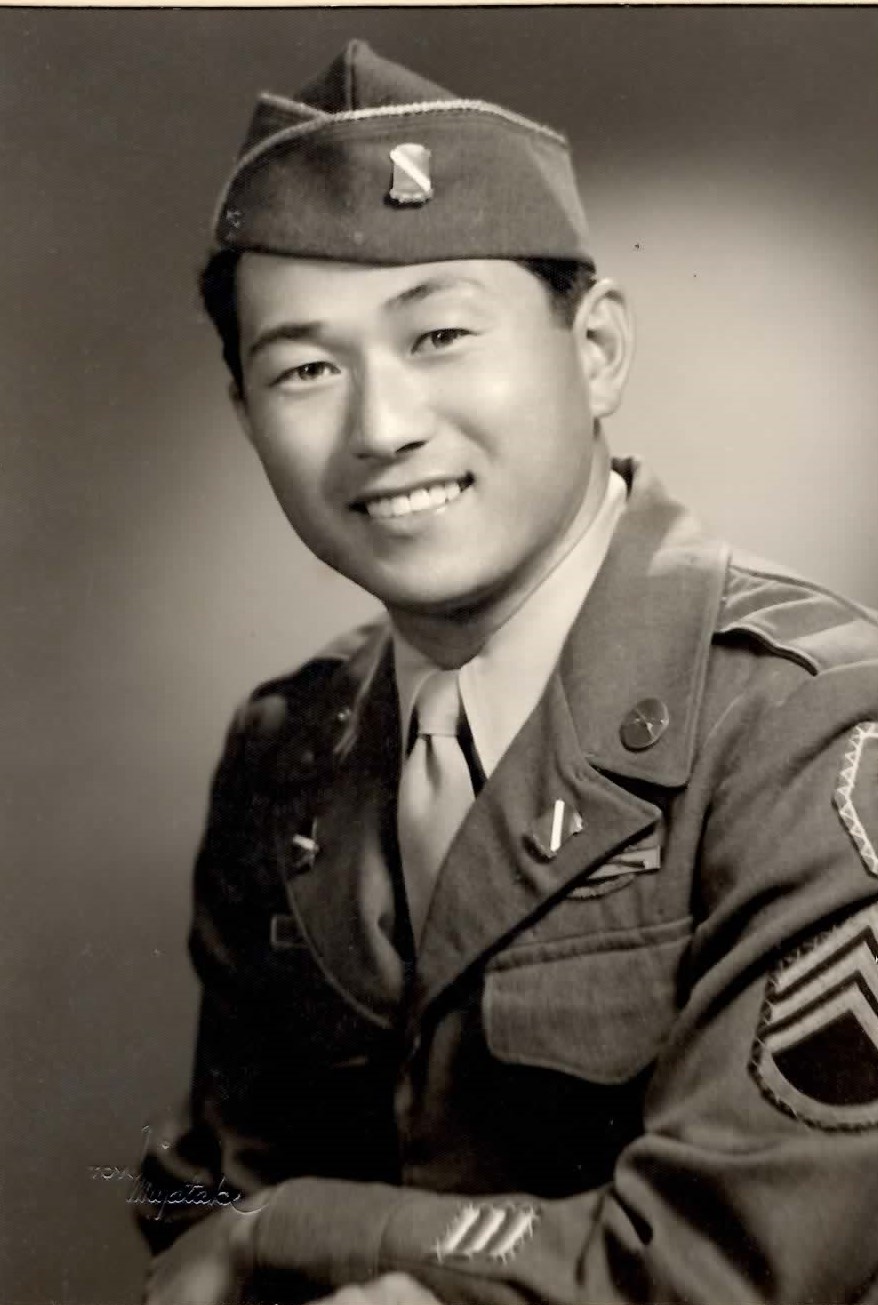 Camp Name:
Heart Mountain
Military Service:
Yes
Kay


Ino

In memory of our modest father, Mr. Kay Ino. He was born in Glendale, California, July 26, 1922, and passed away in Monterey Park, California, January 23, 2011.

He was a second generation Japanese American and the youngest of three brothers and one sister. Our father grew up primarily in the Glendale, California area and was your typical "American kid." He loved modifying cars and raced his '32 Ford Roadster at Muroc Dry Lake and El Mirage Dry Lake. He truly enjoyed racing his 1932 Ford Roadster. While attending John Marshall High School in Los Angeles, he excelled as a gymnast in rings, high bar, and rope. During the years of 1940 and 1941, he was the designated team captain in which he received several championship medals representing John Marshall High School.

A year after graduating from high school in 1941, our father's explorations of early adulthood was quickly shortened when he was regrouped for internment at Heart Mountain Camp of Wyoming during World War II. While residing at the internment camp, he found work as a lumberjack working in the areas of Hine Lumber Mill and Black Hills. He remained at the internment camp until he enlisted in the army to serve his country; he was barely 20 years old. Our father was assigned to Company F in the 442nd Infantry Regiment. He eventually became a staff Sergeant. He commanded an Infantry squad in surrounding combat areas of Italy and France. Our father was honorably discharged in 1949. He received a victory medal, European African medal, theater ribbons, three bronze battle stars, three overseas service bars, and a good conduct medal.

After WWII, our father reconnected with his special love, Hideko Takehara, whom he met while at Heart Mountain Internment Camp in Wyoming. He married our mother, Hideko. Together they had four of children: Bruce, Evelyn, Carole, and Norm. Our father supported his family by establishing his own business in landscaping and gardening. We were primarily raised in Monterey Park, California.

We have fond memories of multiple fishing trips, particularly at Mammoth Lake, California. Our father was skilled as a pencil artist and we take pride in his collection. He was a sports fanatic, especially for football, basketball, and baseball. He enjoyed surf fishing and hunting. We viewed our father as someone who held himself to high work ethic standards and as a very dedicated father. We feel great pride in our father, Mr. Kay Ino.