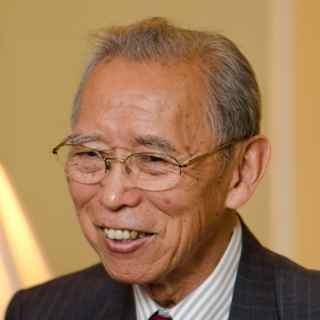 Camp Name:
Topaz
Military Service:
Yes
Kiyoshi Jim


Kusunoki

Kiyoshi (Jim) Kusunoki was born on December 18, 1926, in San Francisco, California, where his parents, Morinobu Kusunoki and Ume Kusunoki, operated a tailor shop. Following the outbreak of World War II, the entire family—including Jim's brother Shinobu (George) and sister Yasuko—were interned in the Topaz concentration camp in Utah. Jim subsequently enlisted in the United States Army and served in Germany. After his honorable discharge, he and his family moved to Chicago's south side, where he worked as a color matcher in the printing and paint industry—a job requiring an exacting eye and absolute precision. (No wonder their homes have always boasted such attractive color schemes!)

In 1947, Jim attended a dance where he met Misayo (Pearl) Fujimoto, and two years later they married in a double ceremony, alongside the wedding of Pearl's sister Tatsuko (Bessie) to Shigeru Shiroma. In 1955, Jim, Pearl, and their two young sons moved to Minneapolis, Minnesota, where Jim worked as a color matcher at Colwell Press; in 1962, the family moved to the Minneapolis suburb of Richfield, where Jim and Pearl have ever since stood as pillars of their community.

Their elder son Stanley is a teacher and a poet who lives nearby in St. Paul, Minnesota; their younger son Brian works in international finance in Hong Kong. Jim and Pearl also have two grandchildren: Tyler, an educator in Hong Kong (but currently studying for his masters degree at Columbia University in New York), and Kevin, who is preparing for a career in campus ministry. Jim and Pearl recently celebrated their 65th wedding anniversary and continue to enjoy good health, along with unbounded admiration and appreciation from all of us.

Much love, Uncle Jim, on your 88th birthday! Jeanne & James, Carol, Keith, Matthew, and Neil.